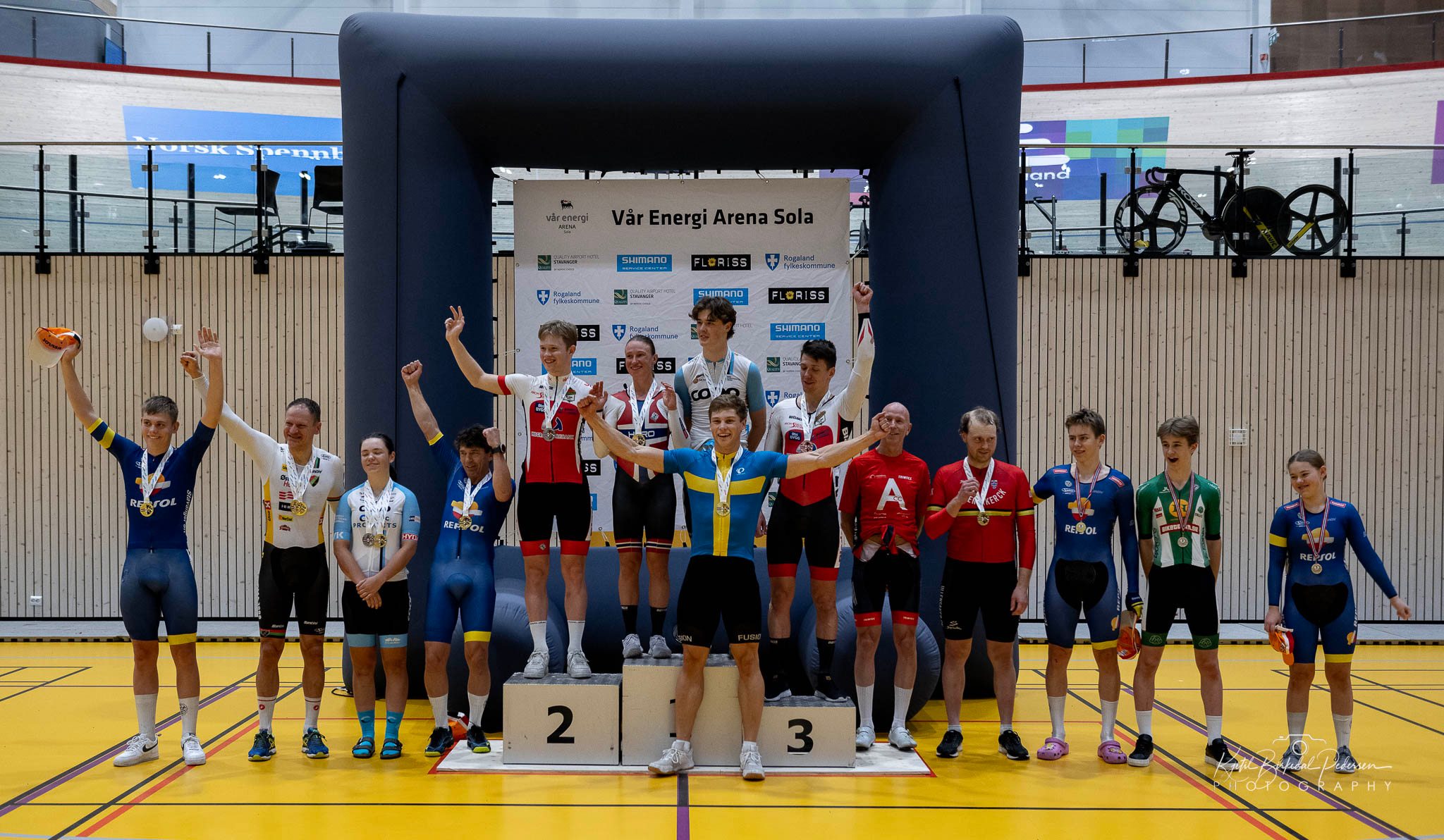 Nordic Cycling Track Championships were held in Sola, Norway in November 2023. Foto: Kjetil Birkedal Pedersen
Nordic Cycling (NC) is an association of the member federations of the International Cycling Union (UCI) from the Nordic and Baltic countries. Nordic Cycling is a continuation and an expansion of the former Nordiska Cykelförbundet.
Member countries are Sweden, Denmark, Norway, Finland, Iceland. Estonia, Latvia and Lithuania.
NC shall continue to be an association of the cycling federations in the Nordic and Baltic countries and promote collaboration and development of cycling in these countries.
NC shall at its Annual General Meeting discuss current and recurring issues within the UCI, with the goal of communicating its position or support to the UCI and UEC.
The NC Committees shall, in accordance with the NC Constitution, be responsible for  organizing the Nordic Championships on an annual basis.
NC shall in addition:
function as a discussion forum on international questions.
promote harmonized rules of competition between its members, particularly for young riders
make decisions about the organization of Nordic Championships for cycling
promote more exchange of riders between its members in all classes of competition, particularly for young riders
in general, promote communication and collaboration in matters of shared interest.
The Board of Directors is the highest authoritative body in the Nordic Cycling. Running matters of the NC are handled by Executive Committee. Members of the Executive Committee is currently Henrik Jess Jensen from Denmark, Thomas Backteman from Sweden, Raivo Rand from Estonia and Jan-Oddvar Sørnes from Norway.
One country is appointed as Coordinating Country for a period of three years. Norway is coordinating country from 2022 until 2025. Jan-Oddvar Sørnes is therefore chairman of the Board and Executive Committee. Jørn Michalsen is appointed as coordinator as long Norway is the leading country.
Nordic Cycling shall have an Annual General Meeting. Each member country shall have one voting delegate at the Annual General meeting.